Physical Medicaid, SNAP, and WIC cards do not provide enough information for us to determine current enrollment in the qualifying program.
Invalid Qualifying Document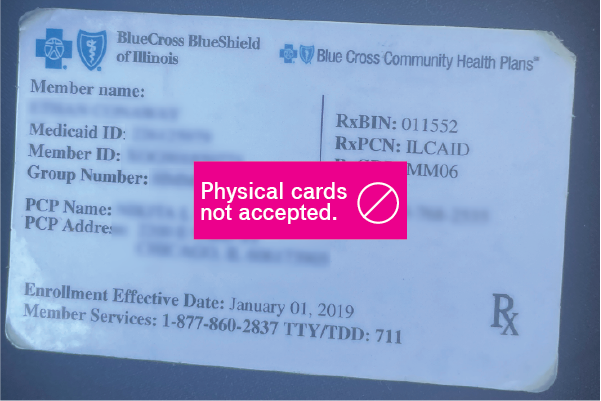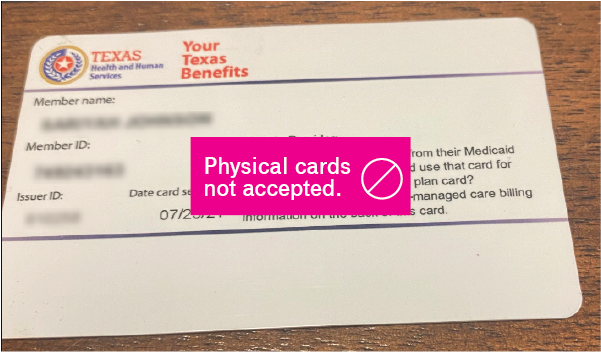 Your qualifying document must provide the following information to receive approval:
The child's name
The program they are enrolled in (Medicaid, SNAP, or WIC)
Dates within 12 months of the current date
Pro Tip: Log into your Medicaid, SNAP, or WIC account and take a screenshot or picture that includes all three bullets above.
Valid Qualifying Documents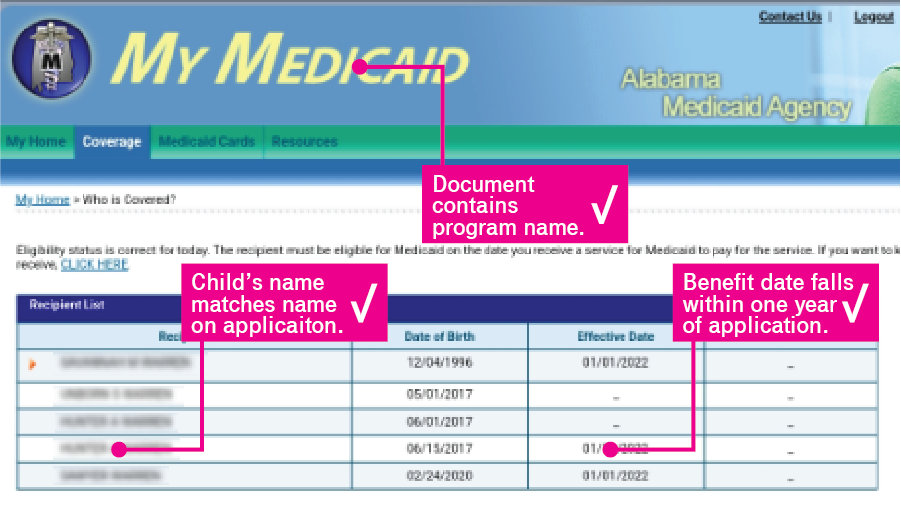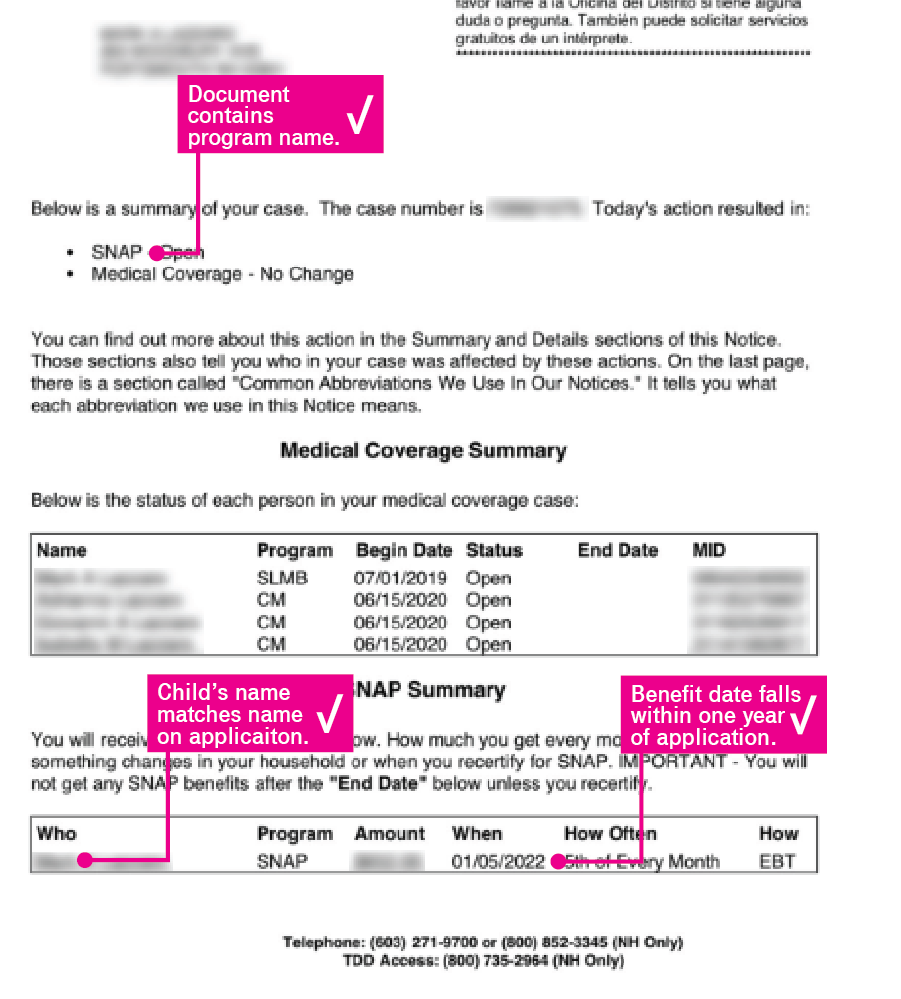 We encourage you to reapply if you are able to provide a qualified document for your child. Applications will be reviewed in the order they are received. Reapplying does not guarantee that you will receive funds.